The 2022 Winter Olympics start next week in Beijing and will feature a number of hockey players and staff of Asian descent.
On a Team Canada without much offensive talent, Josh Ho-Sang was selected to be a potential difference-maker on offense. Signed by the Toronto Marlies at the start of the season as a reclamation project, the 26-year-old winger has been a key contributor this season as one of the most creative and skilled players on the team.
Team USA will feature two staff members of Asian descent, Stan Wong and Brij Singh. This'll be Wong's fifth consecutive Olympic Games as the Americans' athletic trainer, and he has also been a consistent presence throughout international hockey events for 20 years. Singh will be the American team leader, managing the operations side in Beijing.
Team China will be represented by KHL team Kunlun Red Star Beijing. With immense turnover behind the bench since the team started in 2016, KRS often looked outmatched in the KHL this year, which led to questions about the host country's automatic spot in the Olympics. The team has played out of Russia since the pandemic started, and will return to Beijing as huge underdogs.
Generally, we have a Canadian, North American culture on our team predominantly, we basically have a North American team, but they've been here many years, and they adjusted. So, there's this kind of a mix of a game. But again, our biggest thing is just to keep the game close, not to make any costly errors in decisive moments in the game because they'll have players that will capitalize and take advantage of these situations.

KRS Beijing Head Coach Ivano Zanatta to khl.ru
The team will be led by Chinese-heritage players with experience in North America at the AHL or junior levels. Former NHLer Brandon Yip will captain the team, while Hobby Baker finalist (2017) Spencer Foo leads the team in scoring this season with 14 goals and 33 points in 48 games. The team also has a few former standouts from major junior, including winger Tyler Wong, who led the WHL in goals in 2017, defenseman Jason Fram, a WHL All-Star and Spokane Chiefs captain in 2016, and defenseman Zach Yuen, a fourth round draft pick by the Winnipeg Jets in 2011.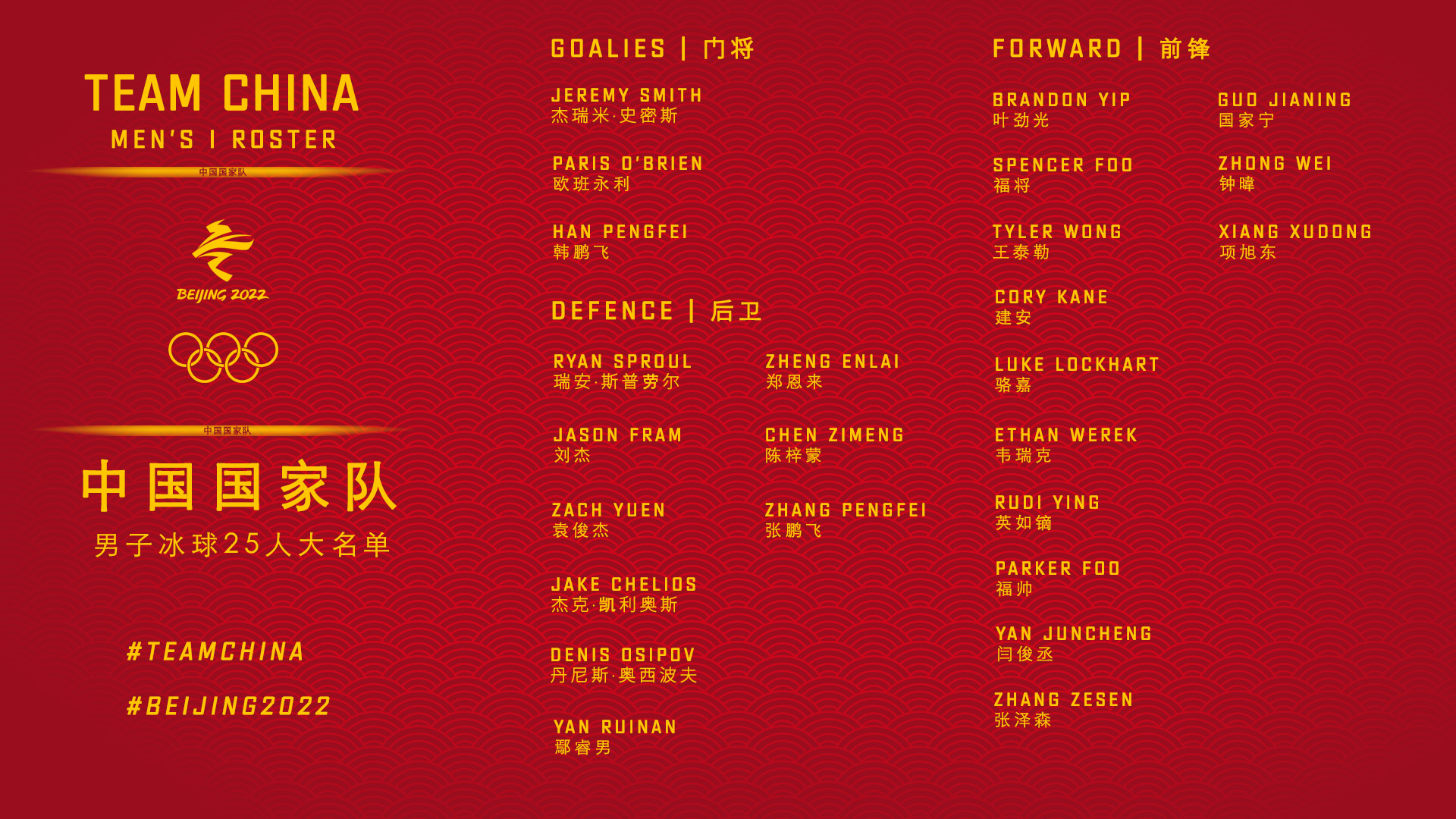 The Women's side will feature two teams from Asia. Ranked 6th in the world, Team Japan will be looking to build on momentum from their best-ever quarterfinals result at the 2021 world championships and gold medal at the 2020 Youth Olympics.
The team will be led by veteran forward and captain Chiho Osawa, who also captained Japan at the 2018 and 2014 Olympics. Osawa is one of a number of Japanese players in professional hockey in the Swedish Women's League (SDHL), where she's spent the last three seasons for Luleå HF and posted 29 points in 84 games. Joining her up front will be forward Haruka Toko, also a SDHL regular for Linköping HC, where she posted 17 points in 36 games in 2019-20. Youngster Akane Shiga was one of the goal-scoring leaders at the 2021 World Championships with four goals in seven games.
Two of the top defenders on the team have links to North America – veteran Sena Suzuki was a regular in the top-level CWHL for three years before moving to the SDHL in 2019, while Canadian-born Akane Hosoyamada played five years for Syracuse in NCAA Division 1, captaining the team in her senior year in 2015.
Nana Fujimoto will tend the net for Team Japan again this Olympics. A veteran goalie who also started in the 2014 and 2018 Olympic games, Fujimoto spent a year in the NWHL in 2015-16 and will be counted upon again in Beijing this year.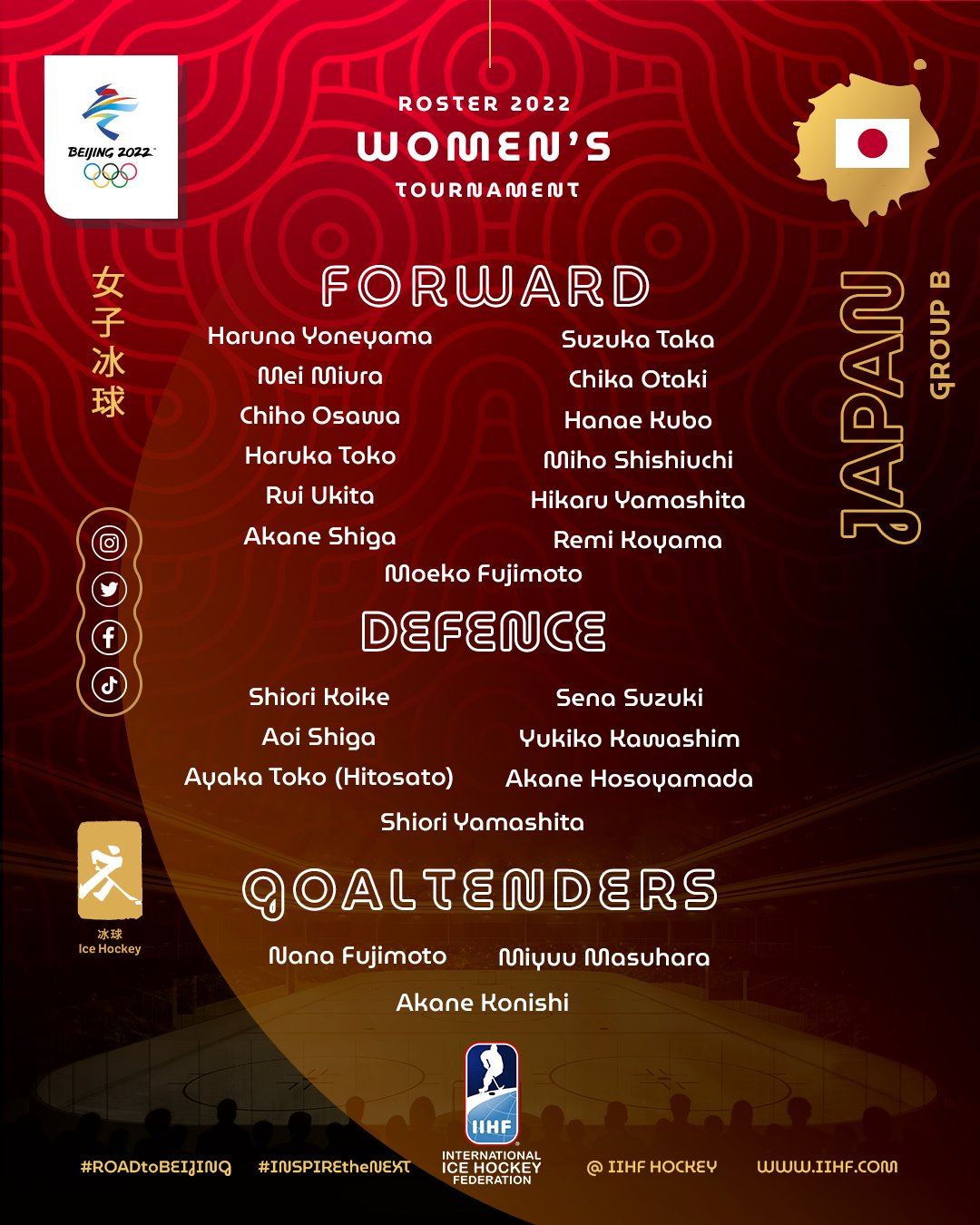 Team China will be represented by the Shenzhen KRS Vanke Rays. The Rays were Russian Women's League (WHL) Champions in 2020 and made it to the finals again the year after. On offense, the team will be led by Chinese-heritage players such as Kassy Betinol, who leads the team in scoring during her rookie WHL season with 10 goals and 21 points in 22 games. Veteran forwards Rachel Llanes and Leah Lum are both former WHL All-Stars and have long track records of success, including Llanes' impressive 42 points in just 26 games in 2020.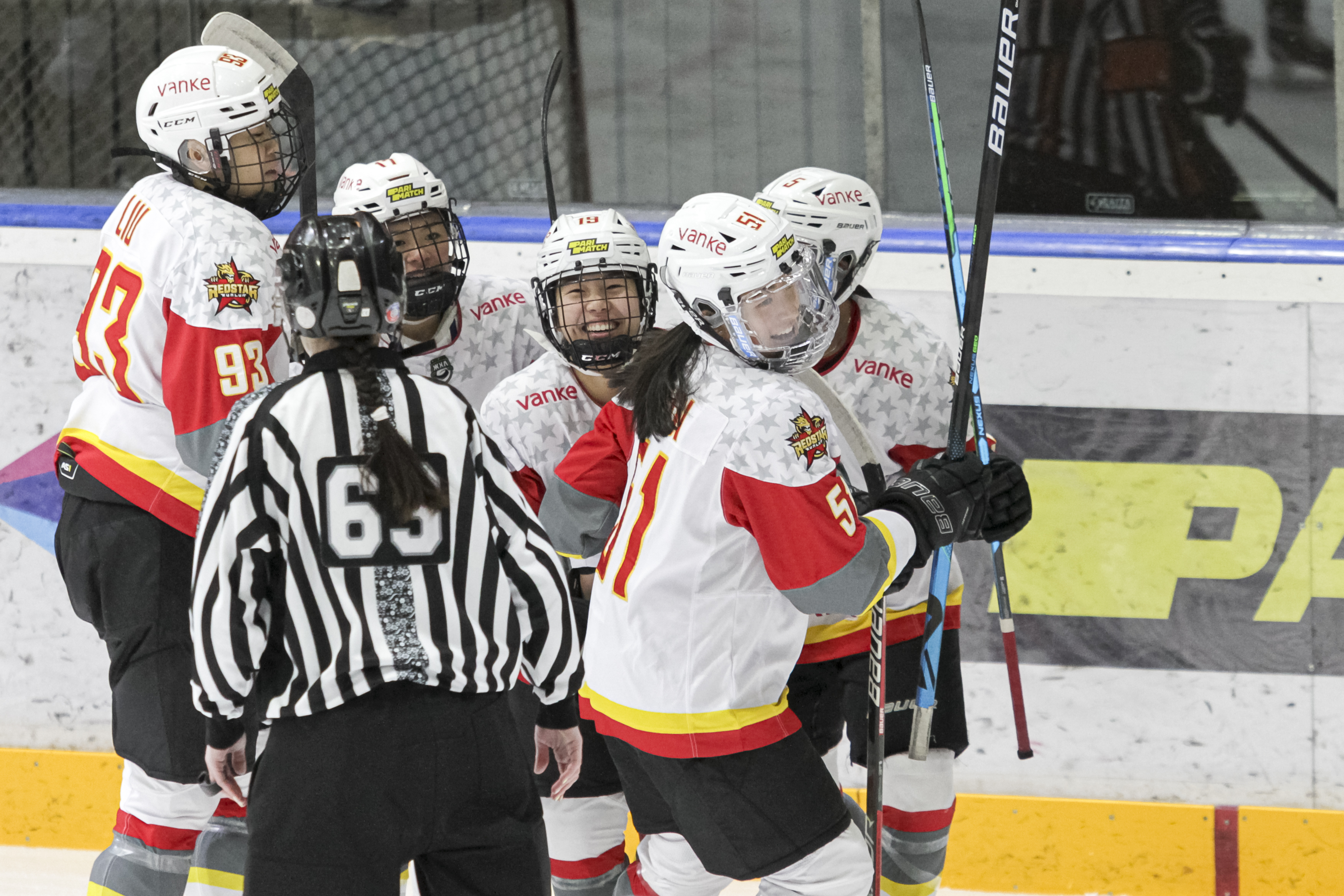 On defense, team captain and national team mainstay Yu Baiwei will draw upon her experience at the 2010 Vancouver Olympics, as will fellow Olympic returnees, defender Liu Zhixin and forward Zhang Mengying. Veteran defender Jessica Wong, a 2014 CWHL All-Star and the first overall CWHL draft pick in 2013, will be a huge component on the top pairing of the team's blueline.
In net, the team will rely on three goalies of Chinese descent, led by starter Kim Newell, who posted the best save percentage in the WHL in 2021 with a sparkling 0.961. She'll be joined by rookie Tia Chan, one of a few American college players taking the year off to represent Team China in Beijing.